Plötulopi 1426 dark amber
Composition: 100% new icelandic yarn
100 grs. "plates" (3,5oz), aprox. 300 m (328 yards)
Gauge: 19 st. in 10 cm (4")
Needles: 4,5mm (US 7)
Gauge for 2-ply: 14 st. in 10 cm (4")
Needles for 2-ply: 5,5mm (US 9)

Security warranty

Shipping and delivery conditions

Orders withdraval
Since PLÖTULOPI is an unspun yarn, it is fragile to knit; however, due to the length of its fibres, it knits into a sweater that is both sturdy and soft.  Plötulopi can be worked one, two or more ply at a time, depending on how bulky a yarn you want. It is ideal wool for sweaters in Icelandic style. Its wide range of colors makes it perfect for Fair Isle style projects: sweaters and jackets, gloves, pads ... also suitable for felting.
Gently wind the required number of strands together into a ball by taking the end from the centre and the end from the outside of the plate, or plates. Plötulopi is very fragile to knit. We recommend the continental knitting technique as it permits control with very loose tension.
Washing instructions:
Hand wash at max 30º C
Use special wool  soap
Iron at low temperature, preferably inside out.
Dry flat.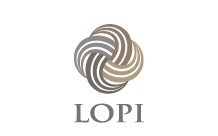 Data sheet
Weight

100gr

Yardage

300m

Composition

Wool

Thickness

Worsted / 4 - medium
Customers who bought this product also bought: